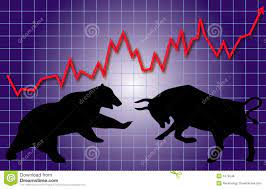 Highlights of Monetary Policy Statement
Highlights of Monetary Policy Statement – Resolution of the MPC, June 6 to 8, 2022
Based on the assessment of the macroeconomic situation and the outlook, the MPC voted unanimously to increase the policy repo rate by 50 basis points to 4.90 per cent, with immediate effect.
Consequently, the standing deposit facility (SDF) rate stands adjusted to 4.65 per cent; and the marginal standing facility (MSF) rate and the Bank Rate to 5.15 per cent.
MPC also decided unanimously to remain focused on withdrawal of accommodation to ensure that inflation remains within the target going forward, while supporting growth.
On the assumption of a normal monsoon in 2022 and average crude oil price (Indian basket) of US$ 105 per barrel, CPI inflation is projected at 6.7 per cent in 2022-23, with Q1 at 7.5 per cent; Q2 at 7.4 per cent; Q3 at 6.2 per cent; and Q4 at 5.8 per cent, with risks evenly balanced.
Real GDP growth projection for 2022-23 is retained at 7.2 per cent, with Q1 at 16.2 per cent; Q2 at 6.2 per cent; Q3 at 4.1 per cent; and Q4 at 4.0 per cent, with risks broadly balanced.
Housing loan limits that can be extended by Cooperative Banks to their customers has been revised upwards given the increase in housing prices since the last revision. Limits for Tier I /Tier II (Urban) Co-operative Banks shall stand revised from Rs. 30 lakh/ Rs. 70 lakhs to Rs. 60 lakh/ Rs. 140 lakhs, respectively. Limits for Rural Cooperative Banks (RCBs) shall increase from Rs. 20 lakhs to Rs. 50 lakhs for RCBs with assessed net worth less than Rs. 100 crores; and from Rs. 30 lakhs to Rs. 75 lakhs for other RCBs.
Considering the growing need for affordable housing and to realize their potential in providing credit facilities to the housing sector, it has been decided to allow State Co-operative Banks and District Central Co-operative Banks to extend finance to Commercial Real Estate – Residential Housing within the existing aggregate housing finance limit of 5 per cent of their total assets.
RBI has introduced new measure to improve safety of settlement of over-the-counter (OTC) derivatives that are not centrally cleared.
Under e-Mandates on Cards for recurring payments like subscriptions, insurance premia, education fee, etc. of larger value the limit is being enhanced from Rs. 5,000 to Rs. 15,000 per transaction.
RBI has proposed to allow linking of credit cards on the UPI platform, previously UPI facilitates transactions by linking savings/current accounts through users' debit cards.
RBI has proposed to make modifications to the Payments Infrastructure Development Fund Scheme by, inter-alia, enhancing the subsidy amount, simplifying the subsidy claim process, etc. This is expected to further accelerate and augment the deployment of payment acceptance infrastructure in the targeted geographies.