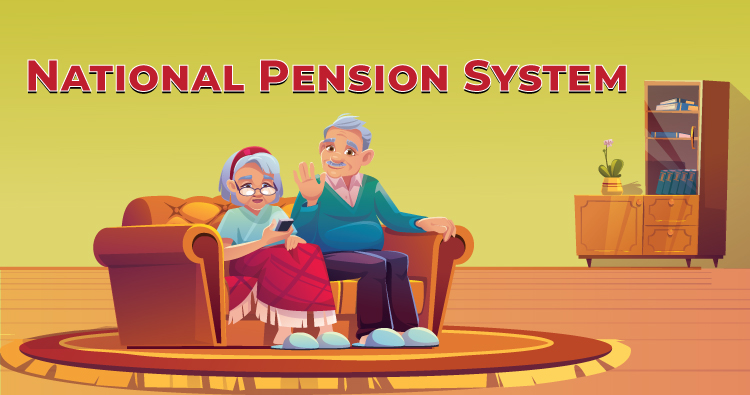 National Pension System
Basics of National Pension System
The National Pension Scheme (NPS) is a retirement solution that aims to help individuals plan for retirement and help accumulate wealth. Through regular contributions, users can get the provision of a monthly pension in later life. The Pension Fund Regulatory and Development Authority (PFRDA) governs NPS.
Who can open a National Pension System (NPS) account?
Any Indian citizen between the ages of 18 and 65 can open an NPS account.
However, NPS registration is compulsory for all Central Government employees who joined after 1st January 2004. Armed forces are an exception.
How does it work?
The aim of the National Pension System (NPS) is to create a retirement fund. You need to accumulate funds when you are working so that you can use the funds after retirement. So, we can classify it into two parts: the accumulation period and the withdrawal phase.
When you are 60, you get to take 60% of the accumulated corpus as lumpsum. This sum of money is tax-free withdrawal. You need to purchase an annuity with the remaining 40% of the funds. The annuity will take care of the regular monthly payments.
Categories of NPS
The National Pension System (NPS) offers two accounts for systematic and flexible investments: Tier 1 and Tier 2.
After you open an NPS account, you get Permanent Retirement Account Number (PRAN). The PRAN is required for fund management and making contributions.
Tier 1 NPS Account:
Tier 1 account is the compulsory NPS account. The central government and state government employees, and other employees, have a Tier 1 account.
This account has a set lock-in period that lasts till 60 years.
A minimum deposit of Rs. 500 is required to open this account. It only allows for a partial withdrawal under limited circumstances.
Contributions to Tier 1 accounts are eligible for tax deductions under Sections 80CCD (1) and 80CCD (1B). This means that you can invest up to Rs. 2 lakh in an NPS Tier 1 account and get a tax deduction on the entire amount, i.e. Rs. 1.50 lakh under Sec 80CCD(1) and Rs. 50,000 under Sec 80CCD (1B). The employer's contribution to the NPS, up to a certain extent, is deductible under section 80CCD(2) when calculating the employee's total income.
Tier 2 NPS Account:
If you want to open a Tier 2 account, you must first have a Tier 1 account.
This is a voluntary NPS account that allows members to withdraw funds as needed.
You can make a minimum deposit of Rs.250 to open the account.
Contributions to the NPS Tier 2 account are not tax-deductible.
Investment Choices
When you invest in NPS, you have the option in various asset classes, like debt- corporate and government securities, equity and alternative investment funds. Depending on your risk tolerance and age, you get to invest in these different asset classes.
You have two investment options to invest in your NPS Account:
Active Choice
Auto Choice
Let's understand each one of them.
What is Active Choice in NPS?
You can choose the percentage allocation in asset classes.
Equity, corporate debt, government securities, alternative investment funds, or AIF are the four asset classes available under the active option.
What is Auto Choice in NPS?
Your investment is automatically distributed among different asset classes in a pre-defined percentage based on your age in auto choice.
Depending on your risk tolerance, you can select an aggressive, moderate, or conservative option.
Here's the asset break up under the different options of Auto choice:
Aggressive:The maximum equity exposure is capped at 75% for individuals up to the age of 35
Moderate : The maximum equity exposure is 50% for individuals up to the age of 35
Conservative : The maximum equity exposure is 25% for individuals with a maximum equity exposure of 50%.
Conclusion: National Pension System is an investment tool that aims to help you build a retirement fund. In this article, we have shared the basics of the National Pension System. Call us to know more about NPS.
This blog is purely for educational purpose and not to be treated as an personal advice. Mutual fund subject to market risks, Read all scheme related documents carefully.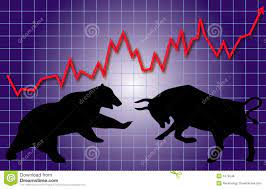 Markets struggle to adjust in the face of Fed uncertainty
Following the latest FOMC meeting's press conference last week, the financial markets went on a roller-coaster ride, with the US stocks sinking to a 13-month low and the 10-year US Treasury yield rising to its highest level since 2018, investors are confused about what the Fed will do this year and how aggressive it will get.
Please find the following analysis by Kristina Hooper.
The impact of experimental monetary policy
The Federal Reserve – which led the charge on very experimental, accommodative monetary policy in the wake of the Global Financial Crisis – began a tightening cycle back in 2015, but it was slow and never got very far before reversing course.
We've all become accustomed to a low yield world after being mired in it for so long.
Now, major Western central banks begin another tightening process – and for some, a far more aggressive one. It stands to reason that there is a high level of anxiety in markets.
Uncertainty abounds for markets
Following the May FOMC meeting, Powell boldly stated that the Fed has the tools to bring inflation down and that it will use those tools.
However, in the Q&A session of the press conference, Powell got somewhat more dovish. When asked about what he thought the neutral rate was, he answered 2% to 3%. He said that a 75 basis point rate hike was not a consideration at this point.
Markets are clearly confused about what the Fed will do this year and just how aggressive it will get.
That can be seen in the volatility in expectations for where the fed funds rate will be at the end of 2022, as seen in fed funds futures. And it is reflected in stock market volatility, with the VIX above 30.
This uncertainty exists for other major central banks. I believe each central bank will have to be data dependent to have the best chance to achieve a soft landing.
Conclusion
I think taking a historical perspective is helpful: Rates are likely to still be relatively low once tightening ends.
It's likely to take more time for markets to digest a new monetary policy world, I'm confident markets will adjust to this change.
While I don't expect this period of volatility and sell-offs to end immediately, for long-term investors, I believe this digestion period can present buying opportunities in equities, fixed income and alternatives.