Decision time for the Fed: To pause or not to pause?
June 13th, 2023
Talking Points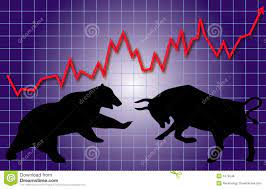 All eyes are on the four big upcoming central bank meetings, which kick start this week. While last week's rate hikes in Australia and Canada increase the possibility that the Federal Reserve might follow suit this week, Kristina Hooper believes the Fed will conditionally pause.
Why conditional pauses
· Conditional pauses can be powerful tools. They allow central banks to take a breather and give their respective economies time to digest previous rate hikes without being viewed as dovish.
· A pause can give central banks the time to analyze data and be thoughtful about policy going forward. At the same time, central banks recognize the danger of inflation becoming entrenched.
· Conditional pauses carry with them the power to reinstitute rate hikes if needed. They send the message that rate hikes may not be over and that central banks are being vigilant about the risks of inflation.
Examples of conditional pauses
· Last week was a momentous one, as the Reserve Bank of Australia (RBA) and Bank of Canada (BOC) both decided to hike rates after enacting conditional pauses.
· It made sense that these pauses were conditional given the dramatic number of rate hikes in a relatively brief period of time, but also given very real concerns about the stickiness of services inflation.
· I found the BOC decision to hike its policy rate to 4.75%, a 22-year high, to be particularly important since Canada has been something of a first mover when it comes to monetary policy.
· The last CPI print showed higher inflation than expected – Canada's first monthly increase in 10 months.
The four big upcoming central bank meetings
Central Bank

Meeting

What do we expect

Federal Reserve

June 13-14

· Last week's RBA and BOC hikes were important because central banks' policy decisions can prove infectious, convincing other central banks to hike rates too.

· I think this meaningfully increased the odds that the Fed will hike rates this week.

· But I still believe the Fed will sit on its hands – albeit with some stern language about continuing with hikes if needed (which is being dubbed a "hawkish pause.")

European Central Bank

Bank of England

June 15

June 22

· The ECB and BOE are very, very likely to hike and keep signaling at least one further hike for the ECB and probably more for the BOE.

· Their conditional pauses will likely come later, given that they face higher inflation rates and are further behind the curve than central banks such as the BOC and the Fed.

· Headline inflation has been falling fast in both the UK and eurozone, but the risk is that core inflation continues to rise in both, particularly the UK.

Bank of Japan

June 16

· It seems that Governor Kazuo Ueda is not yet worried about inflation. So the BOJ seems likely to stand pat.

· It seems unlikely it will even tweak its yield curve control policy just yet.