Markets struggle to adjust in the face of Fed uncertainty
May 11th, 2022
Talking Points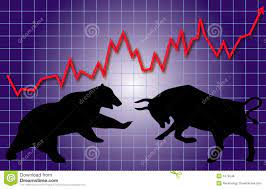 Following the latest FOMC meeting's press conference last week, the financial markets went on a roller-coaster ride, with the US stocks sinking to a 13-month low and the 10-year US Treasury yield rising to its highest level since 2018, investors are confused about what the Fed will do this year and how aggressive it will get.
Please find the following analysis by Kristina Hooper.
The impact of experimental monetary policy
The Federal Reserve – which led the charge on very experimental, accommodative monetary policy in the wake of the Global Financial Crisis – began a tightening cycle back in 2015, but it was slow and never got very far before reversing course.
We've all become accustomed to a low yield world after being mired in it for so long.
Now, major Western central banks begin another tightening process – and for some, a far more aggressive one. It stands to reason that there is a high level of anxiety in markets.
Uncertainty abounds for markets
Following the May FOMC meeting, Powell boldly stated that the Fed has the tools to bring inflation down and that it will use those tools.
However, in the Q&A session of the press conference, Powell got somewhat more dovish. When asked about what he thought the neutral rate was, he answered 2% to 3%. He said that a 75 basis point rate hike was not a consideration at this point.
Markets are clearly confused about what the Fed will do this year and just how aggressive it will get.
That can be seen in the volatility in expectations for where the fed funds rate will be at the end of 2022, as seen in fed funds futures. And it is reflected in stock market volatility, with the VIX above 30.
This uncertainty exists for other major central banks. I believe each central bank will have to be data dependent to have the best chance to achieve a soft landing.
Conclusion
I think taking a historical perspective is helpful: Rates are likely to still be relatively low once tightening ends.
It's likely to take more time for markets to digest a new monetary policy world, I'm confident markets will adjust to this change.
While I don't expect this period of volatility and sell-offs to end immediately, for long-term investors, I believe this digestion period can present buying opportunities in equities, fixed income and alternatives.